OUT for Safe Schools
®
Partners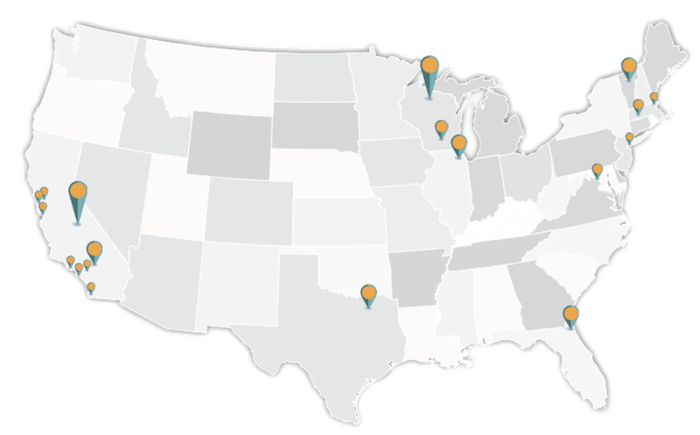 Education agency partners are truly what makes this program a reality for LGBTQ+ young people, including the groundbreaking work that happens on the district level to ensure schools are safe and supportive environments for LGBTQ+ students.
"The OUT for Safe Schools® badge allows the wearer to speak volumes without saying a word. It's an unsurpassed opportunity to show that you are affirming of all students and are a resource for LGBTQ+ students, colleagues and families."
"This year, one of my students came out as a Transgender Male. While brainstorming supports for him before the year started his sister said, 'I know you will be safe in your history class because that teacher always wears that rainbow badge around her neck every day. That means she will have your back.' The visibility alone makes students be and feel safer. LGBTQ students in schools with this program are safer because the staff members are aware and opting to create inclusive and affirming environments of school and class culture."
"Since its launch, OUT for Safe Schools® has enriched the lives of both students and staff members in the Los Angeles Unified School District."
OUT For Safe Schools® is supported by a generous grant from Toyota.